Shera & the 40 Thieves (NES)
A downloadable game for Windows
Shera & the 40 Thieves is an arcade-style platformer designed and playable for the NES (Nintendo Entertainment System). Traverse treacherous traps and monsters in this screen by screen action-platformer, where you find yourself trying to collect keys and open the path to the next screen - all while the 40 Thieves hurl knives in your direction, and Shera's time slowly ticks away! Can you save her in time?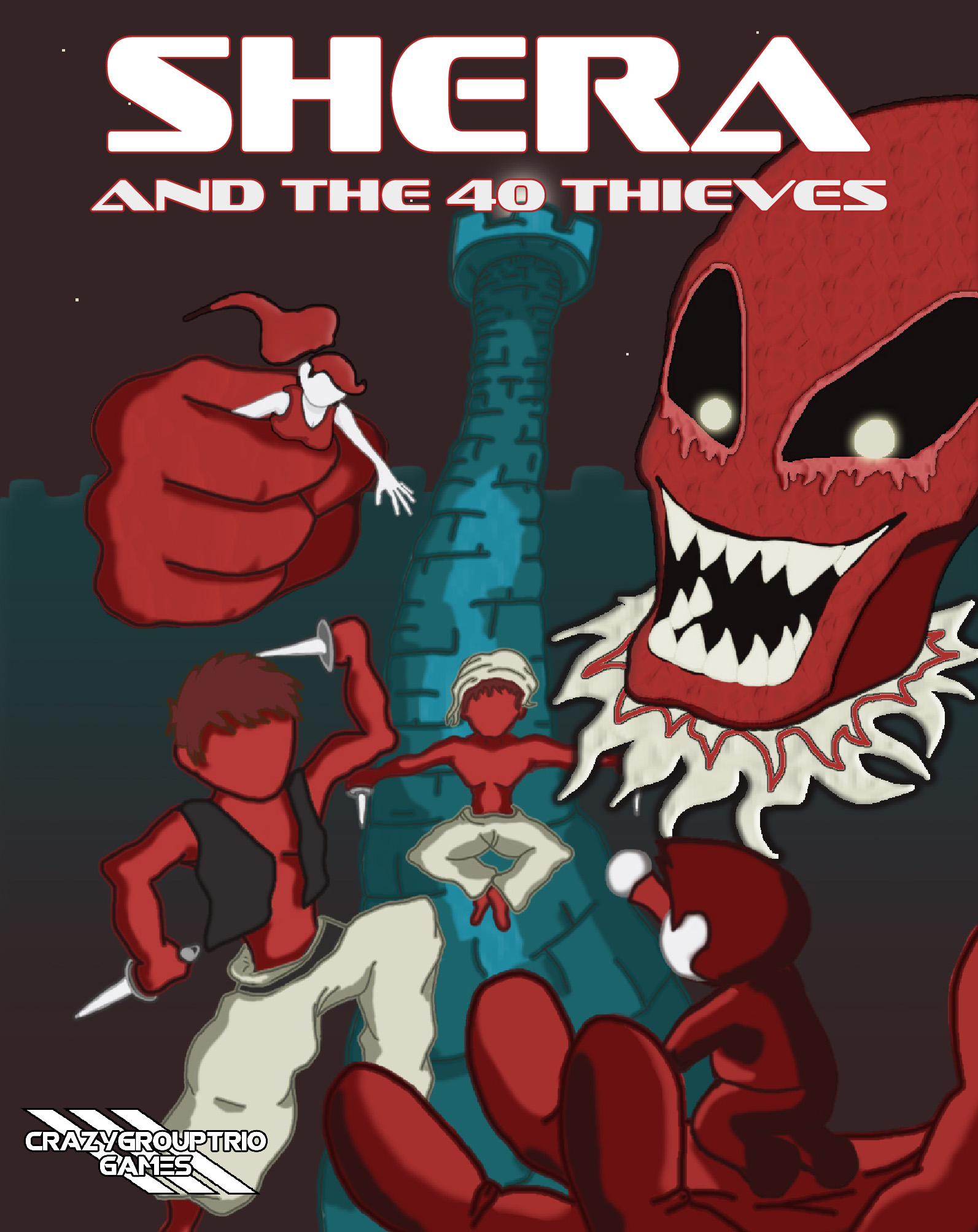 Story:
50 years ago, the evil magician known as Malice appeared and within days blighted the land and corrupted it's people. Seeking greater power, he discovered the half-genie known as Shera who's power was pure and sent his 40 Thieves to steal her away so to absorb her power. Shera's son, Sarzha, is the only one left who is unaffected by Malice's blight. Armed with only a ring that staves off death, Sarzha marches into Malice's stronghold alone to save his mother - but time is not on his side. Malice's ritual to absorb Shera is nearly complete, and unless Sarzha can reach her in time she will be lost - and Malice will rule the land, forever.
Features:
Shera & the 40 Thieves features 2+ modes of gameplay, including Normal and Difficult modes, with more difficult modes to discover for skilled players, with 100+ screens to experience and master.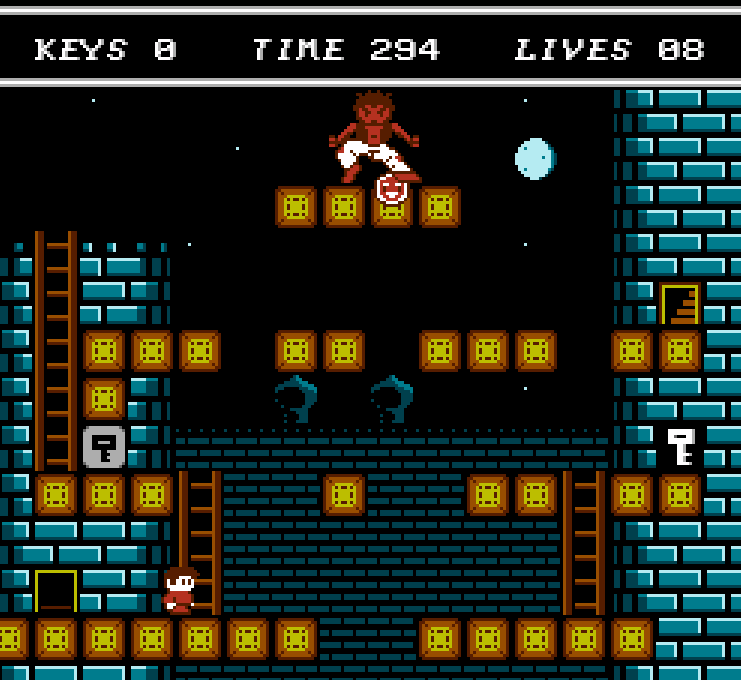 Controls:
D-Pad: Move player
D-Pad UP: Climb ladder
A Button: Jump
B Button: Activate Text (when prompted)
Select: Change Selection
Start: Pause/Start game
Emulator Keyboard Keys (can be remapped)
WASD: Move Player
W key: Climb Ladder
L key: Jump
K key: Activate Text (when prompted)
G key: Change Selection
H key: Pause/Start game
ESC: Emulator Options
Soundtrack is available on most music platforms:
Spotify: https://sptfy.com/egLq
Credits:
Game created by CrazyGroupTrio games, with assistance from the NESmaker Community. Emulator wrapper provided by LowtekGames.
EDIT: Game has been updated to version 1.1, as provided via Kickstarter.
Purchase
In order to download this game you must purchase it at or above the minimum price of $10 USD. You will get access to the following files:
Shera & the 40 Thieves Executable
867 kB
Shera & the 40 Thieves NES Rom
512 kB
Shera & the 40 Thieves (Digital 2021 UnROM).nes
512 kB
Instruction Card (Shera).pdf
483 kB
Comments
Log in with itch.io to leave a comment.
What is the difference between the NES Rom and the Digital 2021 UNROM?
both are the same game but UnROM version is compatible with older hardware/emulators (mapper 2)