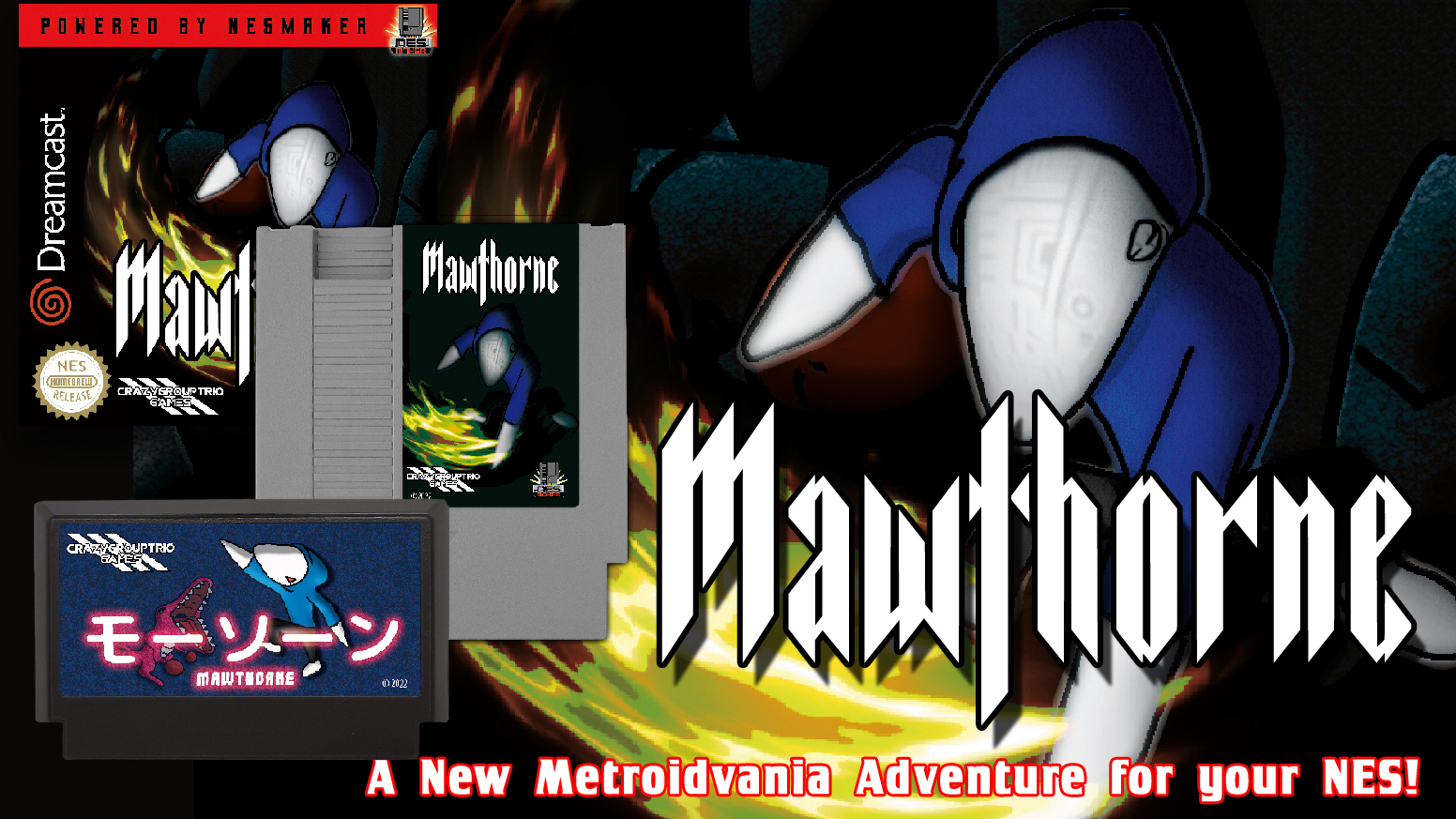 Mawthorne (NES)
Mawthorne is an NES game and playable on real NES hardware (Nintendo Entertainment System). The game is already 100% completed and only requires funding for physical release.
Initially, Mawthorne was a game meant to be created completely on livestream, as a method of talking with other nesdevs and viewers about NES development. As the game progressed I decided to flush it out into a full game and spent over year overhauling graphics and expanding the world.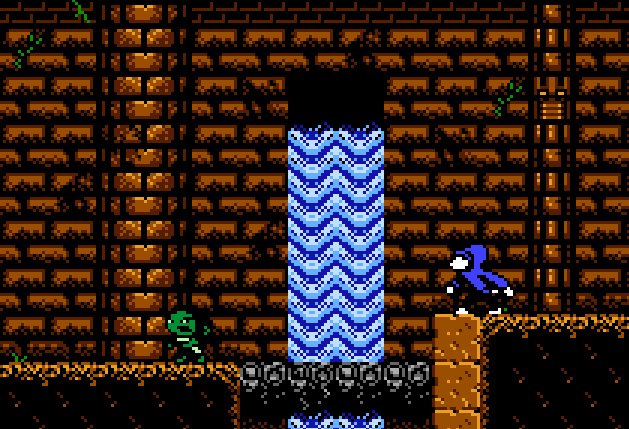 Our story takes place on the distant planet Ozahk - a peaceful world filled with technological prowess. Then the red rain came. This deadly rain corrupted all life and corroded the surface, forcing the remaining Ozahk people to sink their capital city beneath the planet's surface. This was not the salvation they hoped for, as soon after an asteroid plunged into the surface of the planet and spewed more of the deadly liquid. As a last resort, the remaining scientists built the artificial being, dubbed Mawthorne, to reach the asteroid and plunge into the deadly red liquid that oozes from the space rock. Will Mawthorne be able to destroy the asteroid and save what remains of the Ozahk? It's up to you!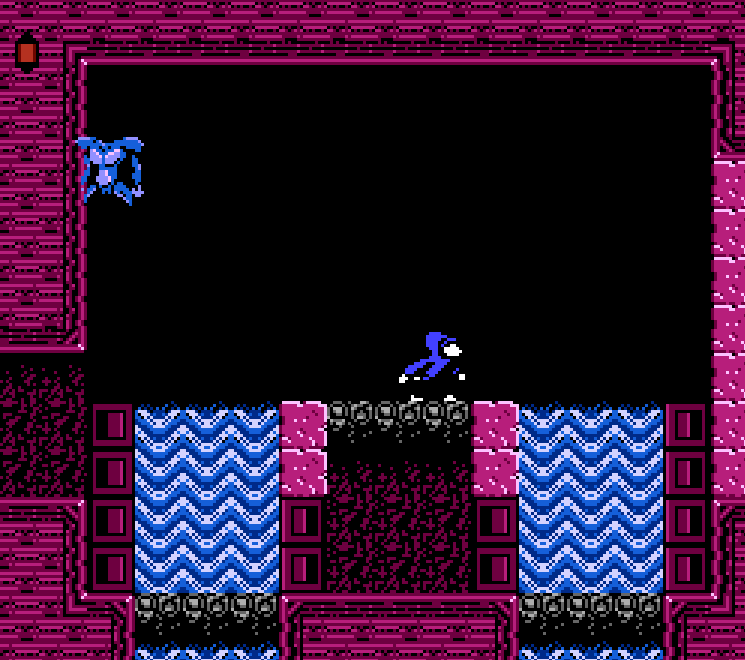 Open world consisting of 9 different areas to map out and explore.
Simple intuitive controls that allow you to attack, jump, and climb.
10 different bosses to conquer.
Health, power, and defense upgrades to discover.
NPCs to interact with for hints and uncover more of the story.
DPCM samples for improved music.
Purchase
In order to download this game you must purchase it at or above the minimum price of $10 USD. You will get access to the following files:
Mawthorne Instruction Booklet.pdf
12 MB
Mawthorne Famicom (Japanese Rom).nes
512 kB
Mawthorne Extra Lore Booklet.pdf
42 MB
Comments
Log in with itch.io to leave a comment.
I just bought this game and I have to say I'm slightly disappointed. The music and visuals are good but the controls are slightly awkward. Mawthorne can stick to some walls like Ryu from Ninja Gaiden but unlike Ryu to do so you have to press up against the wall. You can either tap the attack button once to do a short attack or you can double tap for a long attack. There's no apparent use for the short attack and you can't walk while you attack (although you can attack in mid-air during a jump). It's a bit of an unusual way to handle the usual platformer formula.
The game advertises itself as a Metroidvania, and while we may debate the meaning of that, to me that means it's about exploration and obtaining abilities that open new paths of exploration. I have only played about 30 minutes and it's not evident to me from the manual or the gameplay that any abilities will be unlocked. It appears to simply be what I would call an exploration platformer.
There are a few other niggles. Surprisingly, there's no pause button, so if I needed to take a sudden break, I relied on the pause function of my emulator itself. There are no passwords or save files, so you have to do the game old school, in one sitting. There's a limited map system: you can't check a map at all times, only the one you see on the wall. I would have liked a better audio or visual cue for a few events like enemies being defeated or Mawthorne being damaged. Finally, a limited life system is also something I find unusual in something called a "Metroidvania" and reminds me more of exploration platformers like Blaster Master.
I don't mean to sound too negative. The game isn't bad and I had fun with my short time with it. I think I'll go back to it and learn more to see what else the game has to offer. These are just my initial impressions after 30 minutes of gameplay.